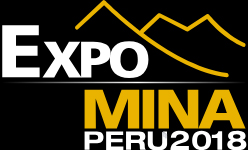 Valley Rubber to Exhibit at ExpoMina 2018
Falkville, AL- Valley Rubber will be participating in the ExpoMina trade show September 12th-14th in Lima, Peru at the Centro de Exposiciones Jockey. International mining companies from twenty-seven countries will exhibit products and services to over 110,000 people and there will be 1270 booths on display.
Valley Rubber is a Solutions company that specializes in solving the following problems: Abrasion, Spillage, Plugged Chutes, Dust, Noise, Pegged Screening and more. By resolving these issues, Valley Rubber helps mining companies improve safety, meet regulatory requirements, reduce maintenance cost, improve up-time, and reduce cost-per-ton.
Come visit Valley Rubber in booth B254!