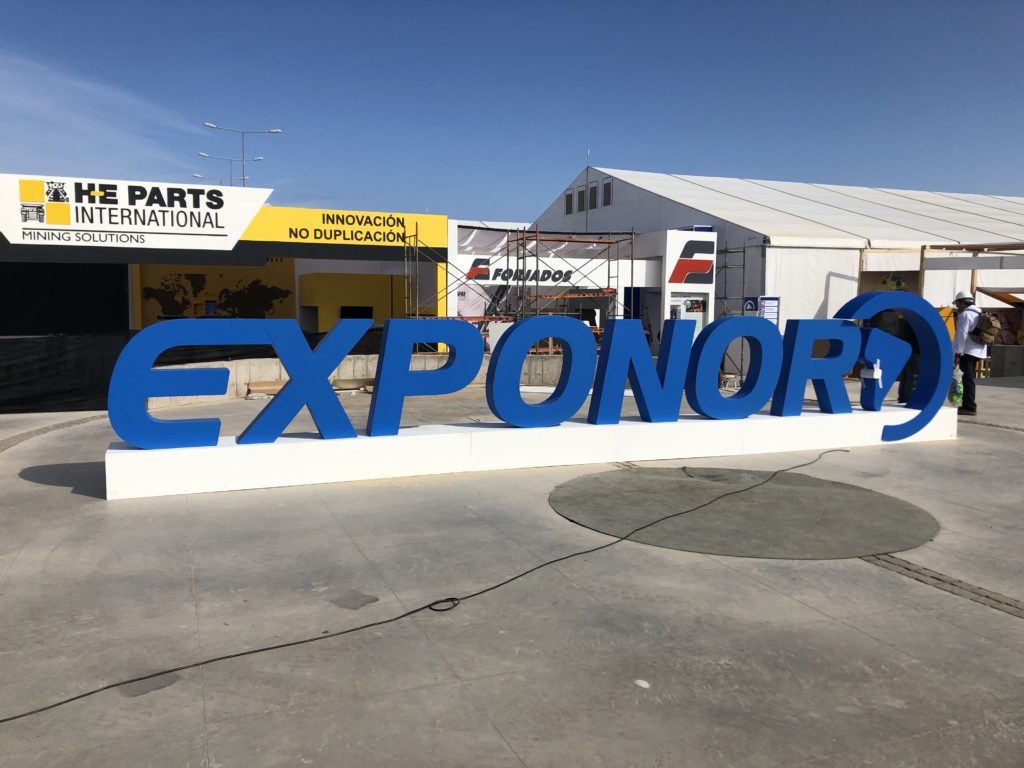 Valley Rubber Exhibited at Exponor 2019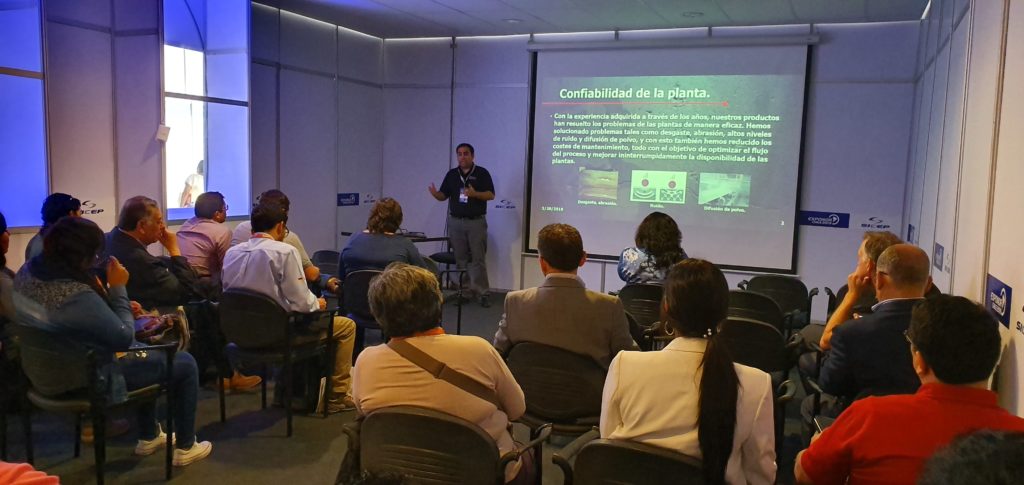 Antofagasta, Chile– Valley Rubber exhibited at the 2019 Exponor Tradeshow attended by over 1000 companies representing 30 countries in the Mining industry. The show occurs every two years and showcases the newest innovations and technology in the industry. Our booth in the USA Pavilion featured solutions for Dust, Abrasion, Noise, Spillage, Plugged Screens and Plugged Chutes. We also featured products including Rubber-Ceramic Liners, Inflatable Liners, Haul Truck Liners, Lined Chutes, and Canoe Lining Systems.
During the show our Latin American Technical Support Manager Ariel Parra presented a technical talk describing how Valley Rubber's lining systems and structures provide increased reliability, reduced maintenance and longer wear-life.  Valley Rubber will exhibit next at the Perumin Mining Show in Arequipa, Peru this September.