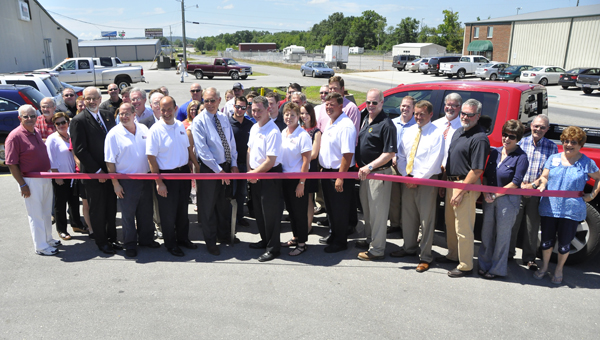 Valley Rubber Adds 30 Jobs, New Facility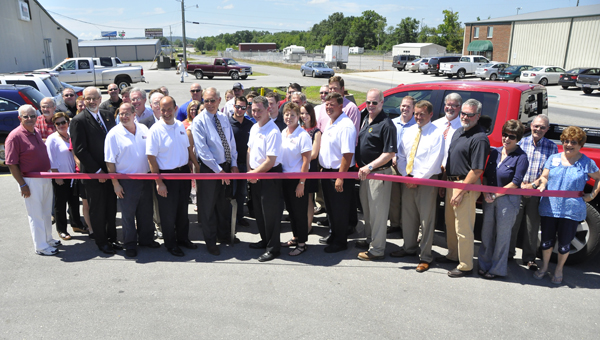 The Hartselle Enquirer – July 18th, 2013 – By Brent Maze
Valley Rubber in Falkville is adding 30 new jobs to work in its new 43,000 square-foot facility on Buster Road.
Cronan Connell, president of Valley Rubber, said the expansion is due to adding a production line of rail fasteners for light-rail transit systems. He said the line was developed due to a partnership with L.B. Foster, which supplies transportation, construction, utility, energy, recreation and agriculture markets with the materials necessary to build and maintain their infrastructure.
"We looked at adding on to our current facility (located on U.S. 31) and we found that this building was available," Connell said. "The layout of the facility was perfect for the type of facility that we needed. It was a win-win situation because it was what we needed and this building is no longer vacant."
Connell said they would be adding four 12-hour shifts at the new facility that will work 24 hours a day, seven days a week. At full capacity, Valley Rubber hopes to produce each week between 5,000 and 6,000 fasteners, consisting of steel plate bonded into a rubber pad.
Currently, production is around 3,500 fasteners per week.
Jeremy Nails, president of the Morgan County Economic Development Association, said Valley Rubber did not receive any incentives to expand the company in Falkville.
The Falkville industry will now employ 120 workers. The facility on U.S. 31 operates five days a week with three shifts