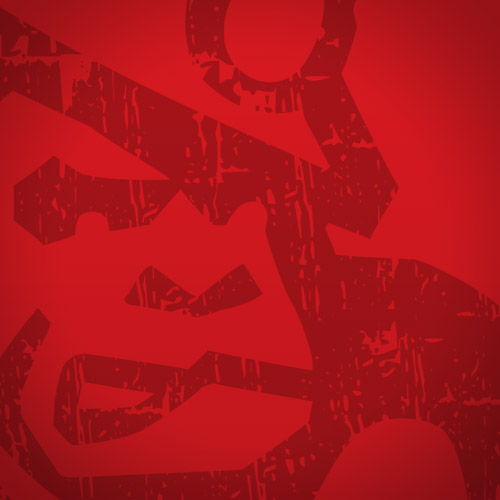 Decatur Daily Newspaper Feature Article
THE DECATUR DAILY, October 26, 2008 – By Eric Fleischauer
BIG, BLACK and UGLY: Valley Rubber's sales bounce ever higher despite disastrous national economy
They call themselves "big, black and ugly," and there's no denying it.
Valley Rubber of Falkville has all those characteristics, but it produces another one: money.
No business is entirely recession-proof, but with its diverse mix of customized industrial products, Valley Rubber comes close. Despite a disastrous economy, President Cronan Connell said, rubber sales are bouncing ever higher.
"Oddly enough, we're busy," Connell said. "We have a backlog, and we're running above average."
They are busy enough that they are installing a new press.
Valley Rubber opened in 1967, in the service bay of a Newby's gas station. At that time it made – no kidding – rubber chicken-plucking fingers.
When Connell and others became involved in the business, it was going the wrong way fast.
"Back when we got involved in 2000, Valley Rubber was struggling," Connell said. "It was a dying company. It had lost big dollars for about six years in a row."
Transforming the failing company took finesse, but Connell said getting rid of some product lines was a no-brainer.
When Connell and other managers bought out the company in 2004, with help from a Birmingham investment group, they eliminated the little stuff.
"If it's little and mass-produced," explained Vice President of Finance and Operations Mark Waters, "China can make it and ship it here cheaper."
Mud flaps for trucks, rubber mats and gaskets disappeared from the 70,000-square-foot hodgepodge of buildings.
Not good business
"We had a quarter-million dollar press that was making rubber floor mats," Connell said.
"We were running it days and nights and weekends, and we were still behind on shipments. We'd make three of them an hour, and they sold for $20 apiece. It didn't take anybody with any sense to figure out that wasn't a good business."
As the business had evolved, its owners had failed to look critically at profit margins. Any sale, they thought, was a good sale.
"We had a couple ladies out here hand painting the letters on mud flaps," Connell said. "We got rid of that."
Bed liners, on the other hand, sell for thousands of dollars.
The new owners punted the low-margin operations and, reluctantly, those managers who could not envision a rubber company without them.
"One of the first things we did as a management team was to try to find out what Valley Rubber did best," Connell said. What the company was good at, it turned out, was producing stuff that was big, black and ugly.
Neither Connell nor Waters had any experience in the rubber industry when they started. They knew business, though. For rubber expertise, they rely on Plant Manager Damon Tumbleson.
"He handles all the production," Connell said. "This place wouldn't work without him."
Along with Sales Manager Deborah Moore, Connell, Waters and Tumbleson own the company.
"By the grace of God, we have seen the business turn around. He's been faithful to reward us for a lot of effort that's been put into it," Connell said. "We've been consistently profitable since we had the management buyout."
Big sellers
Mining and aggregate equipment is a major product line for Valley Rubber. It supplies companies like Vulcan Materials with a remarkable assortment of products.
Bed liners – not the kind for pickups, but steel-backed liners for mining trucks that haul 400,000 pounds of rock – are a popular item.
Valley Rubber is the exclusive original equipment manufacturer for Caterpillar bed liners.
"Caterpillar actually saw our product in the field," Waters said. "They called us."
Valley Rubber customizes almost all of its parts, giving it a market niche that limits competition.
"If you want one part," Connell said, "we'll make you one part."
Part of the plant is set aside for metal fabrication. That means the company can make its own molds, customizing them to the customer's specifications.
Lining for rock crushers and screens for separating aggregate into different sizes are also big sellers.
Rubber's gripping ability makes it perfect for lining steel conveyor pulleys, used in mining and other industries.
The company embeds ceramic tile in many of its products. Coated with rubber, ceramic does not break. Instead, the ceramic increases durability and gives a better grip.
A business advantage that Valley Rubber does not talk much about: Its products wear out. When they do, the customer comes back.
"Somebody bragged, 'This part has lasted me eight months,' " Connell chuckled. "We're thinking, 'We've got to cheapen this up!'"
The demand for the aggregate used in commercial construction is slowing down, and along with it the sale of rubber parts to support the industry.
No problem. Valley Rubber benefits from governmental infrastructure expenditures, a centerpiece of many efforts to jump-start the economy.
Infrastructure
"We don't like the stimulus checks so much. They all seem to go to Best Buy or McDonald's," laughed Waters. "We'd rather see it pumped into infrastructure. OK, so that's a little self-serving."
Efforts to stimulate the economy through infrastructure – especially bridges – benefit Valley Rubber directly.
Stacks of massive expansion joints for bridges are everywhere at the plant, waiting for shipment to solvent customers.
While aggregate sales are down for commercial construction, Congress already has begun pumping money into road construction, which also requires aggregate. That means more steel-plated rubber panels for truck beds and crushers and screens.
The company is active in the marine industry, making fenders for tugboats and docks. It makes shock pads and other equipment for offshore oil rigs. Liners, seals and bearing pads are stacked for shipment to railroad companies.
Other major customers of Valley Rubber: its competitors.
Like its products, the company's equipment is big. It has some of the largest rubber-injection presses in North America, and a 7-foot by 20-foot hydraulic compression press – used to make bed liners – that is one of the largest of its type in the world. If the job is too big for a competitor, it gets farmed out to Valley Rubber. Discretely.
The 80-employee company uses almost 5 million pounds of rubber and rubber additives a year. It buys the rubber for about $1.50 per pound, in 40,000-pound shipments.
The products are not just big, they are black.
Why black?
When natural rubber comes into the plant, it is a translucent orange. After workers mill it and vulcanize it – heat it in huge pressure cookers – it is white.
The black comes from carbon black, an additive that increases the strength and resistance to abrasion of natural rubber.
Early car tires were white, but not durable. Because carbon black was expensive, only the tread was black. As carbon black prices dropped, tire manufacturers began using the carbon additive for the whole tire.
People missed the white wall of the tires, which led to the practice of painting whitewalls on an otherwise black tire.
Valley Rubber does not make tires, but its customers are not the whitewall types. They want function, so almost every product at Valley Rubber is black with carbon.
And yes, ugly.
Ugly, though, is in the eye of the beholder. As trucks haul multi-ton parts from Falkville to buyers all over the world – buyers who despite a depressed economy can afford them – "ugly" seems too harsh a word.