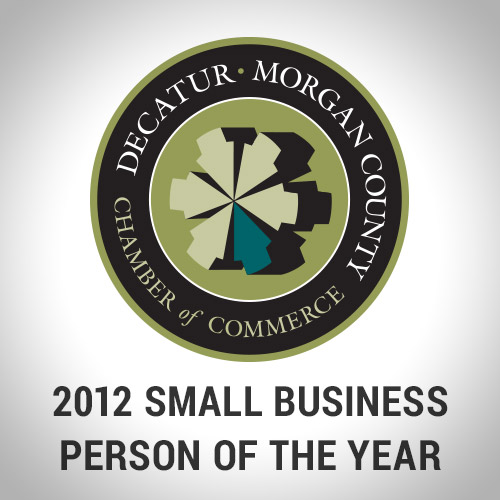 Company Growth Helps Valley Rubber's Connell Win Small Business Person Award
The Decatur Daily – May 20th, 2012 – By Lucy Berry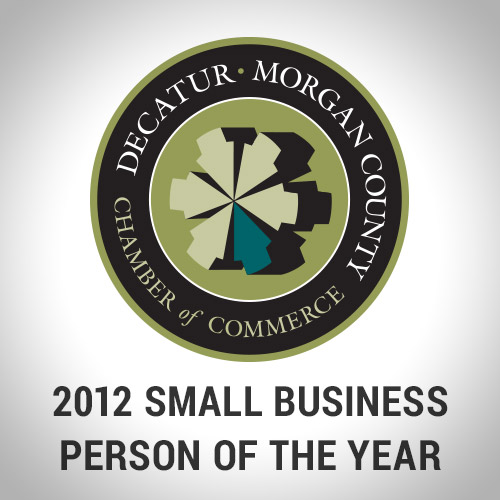 When Cronan Connell saw Valley Rubber LLC failing more than 10 years ago, he didn't abandon the dying company but instead seized the opportunity to help it flourish in a struggling economy.
The efforts he and his team made transformed Valley Rubber into a business that prides itself on being "big, black and ugly." Since Connell, 45, has led the company, Valley Rubber of Falkville has offered products that consumers need, but also weathered a recession with a 40-percent jump in growth in the last year.
Connell, Valley Rubber president, watched sales increase from $10 million to $14 million after entering foreign markets. In the last 12 months, the company has added 35 new employees. For his efforts, Connell walked away Thursday with the Decatur-Morgan County Chamber of Commerce's 2012 Small Business Person of the Year award.
"There is a quote in the Bible that says, 'Prepare the horse for the day of battle, but victory belongs to the Lord,' meaning that we have to work hard, be smart and plan," Connell said. "As a team, we have done that."
Valley Rubber provides rubber molding products for the mining and aggregate, marine, offshore, railroad, road and bridge, and material handling industries.
Connell is hesitant to say he deserves the award. "I have mixed emotions," he said.  "I'm honored by it and very pleased that I would be thought of in that way…I don't really think I'm deserving of that kind of recognition."
Connell is just being modest, sales manager Damon Tumbleson said. "It's a well-deserved award," Tumbleson said, "for the focus that he brings to the 120 employees we have working there."
Mark Waters, vice president of operations and finance, has worked with Connell for a decade and nominated him for the annual Chamber of Commerce award. He said Connell embodies all of the traits of an excellent leader. "He does a fantastic job of taking the varied personalities and priorities and agendas, and forging those into one combined effort to reach our goals," Waters said.  "He is the epitome of team focused."
The company opened in 1967. When Connell and his team got involved with Valley Rubber, he said it was in rough shape financially. The secret to Valley Rubber's success came when Connell's team sat down to find what the company did well and not so well.  They threw out the small, mass-produced products and instead focused on their strengths as employees and a company.
Their first approach in rebuilding the company was to expand as much as possible in the North American market before transitioning to South America the last couple of years, Tumbleson said. "Our plan was to very methodically move into the new territory when the company was ready for it," Tumbleson said.
In the last several years, Valley Rubber has been recognized for its success in revitalizing a struggling company before Connell took charge. "We have been blessed to see our sales grow and have been able to grow our profitability," Connell said. "We've been able to add people, continue to invest in processes and have seen some expansions"
Connell is a graduate of Clemson University and is married to Theresa Shea Connell.  His son, Patrick, attends Auburn University and his daughter, Elizabeth, is a junior at Hartselle High School.  He is an active member at First Bible Church of Decatur.
"We are very optimistic about the future and think things will continue to grow," he said.  "In five years, we could see our company grow and double in size."