In 2009 Valley Rubber purchased Rockland International, an engineering company that specialized in guaranteed solutions for some of the toughest problems found in the Mining, Aggregate and Cement industries, such as noise, dust, spillage, sticky material buildup, abrasion and more. That rich legacy continues today with our Engineered Solutions. This trusted brand is synonymous with providing the best answers to your toughest problems.
Our engineering team and support staff is larger and more capable than ever and you now have a direct association with the manufacturer of the components within the solution. Combining the solid manufacturing capabilities of Valley Rubber with our proven Engineered Solutions provides you with a start-to-finish partner for projects that include field reconnaissance, engineering and manufacturing.
We believe in a collaborative effort with a spirit of cooperation. When these two come together, we can work with you to accomplish amazing things. No two solutions are the same just as no two sites are the same. Our solutions are custom designed for you. Simply put – there are too many variables in each application to merely white out one company's name on a title block and replace it with yours. Working together we will offer a Credible Custom Solution.
Reduce Maintenance Cost
Reduce Downtime
Noise Reduction
Eliminate Transfer Point Plugging
Eliminate Constant Cleanup
Improve Poor Material Flow
Poor Chute Geometry Design
Increase Throughput
Extend Service Life
Eradicate Sticking
Do Away with Stress Fractures
Reduce Weight
Increase Ease of Installation
Dust Containment
Extend Wear Life
Improve Operator Comfort
Eliminate Spillage
Effective Air Sealing
Handle High Temps
Eradicate Sticky Material Buildup
Control Screen Pegging
Control Screen Blinding
PLUGGED
Before: Chute backs up as material sticks & After: Inflatable liners keep the chute clear & functional.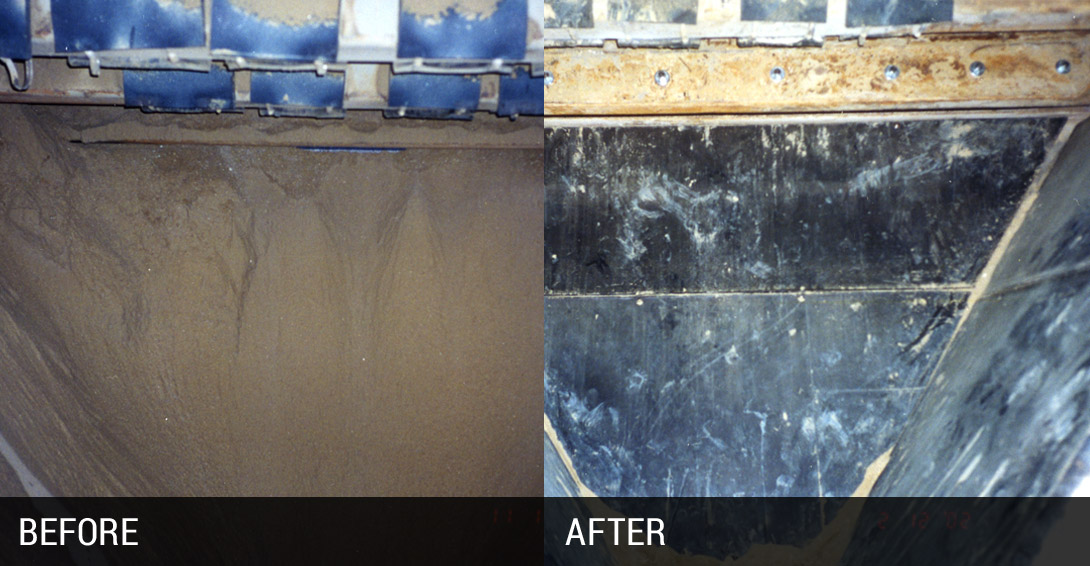 PLUGGED
Plugged chutes are a problem of the past with Valley Rubber designed inflatable liners.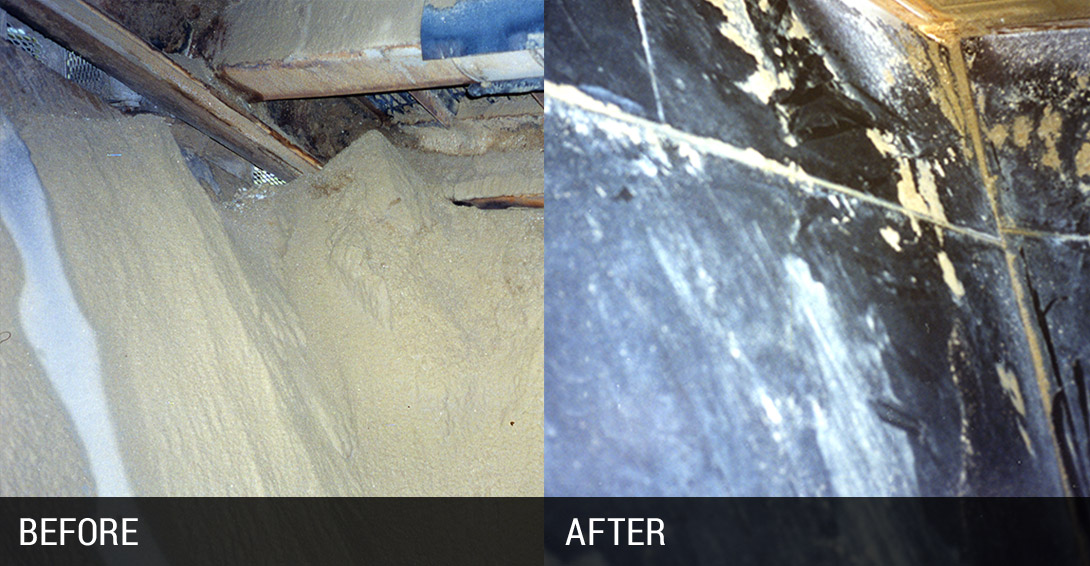 AIR SEAL
Improved designs reduce power consumption, carbon footprint & maintenance providing positive ROI.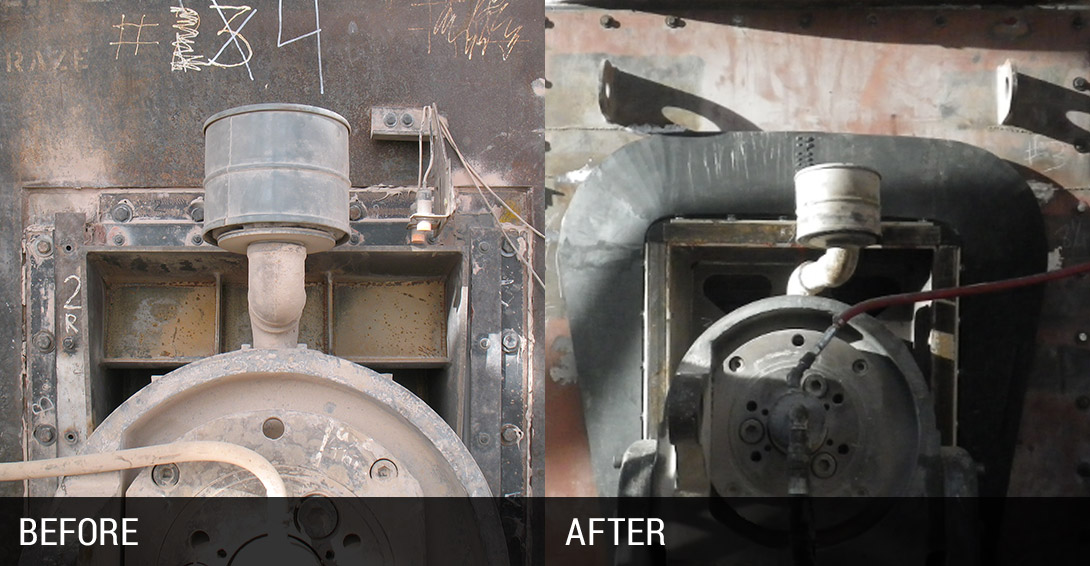 BLINDING
Before: Almost completely blinded & After: Virtually no blinding with Valley Rubber designed screens.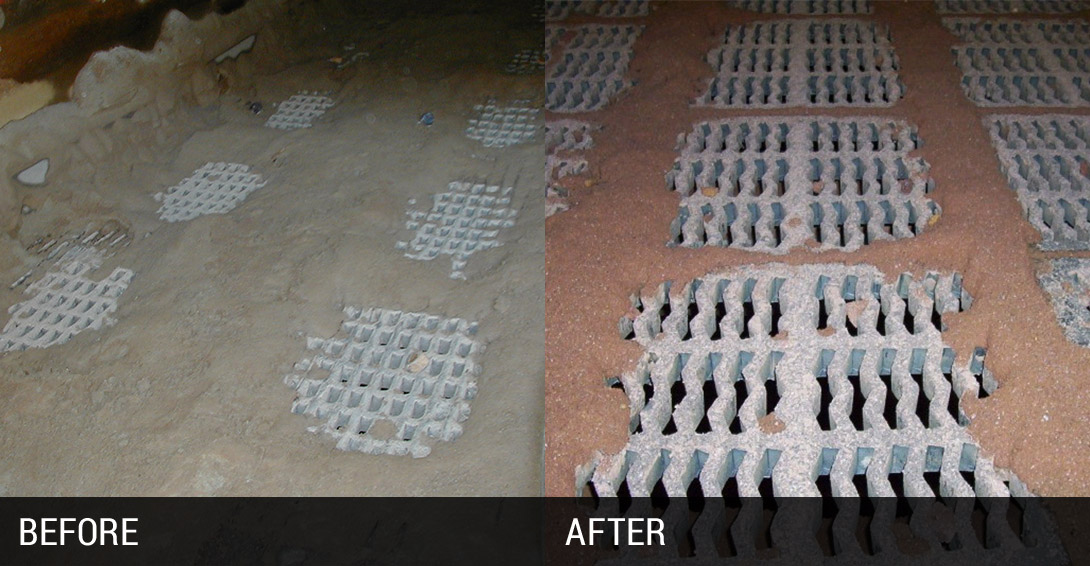 BUILDUP
Before: Major buildup & After: Inflatable liners solve the buildup problem.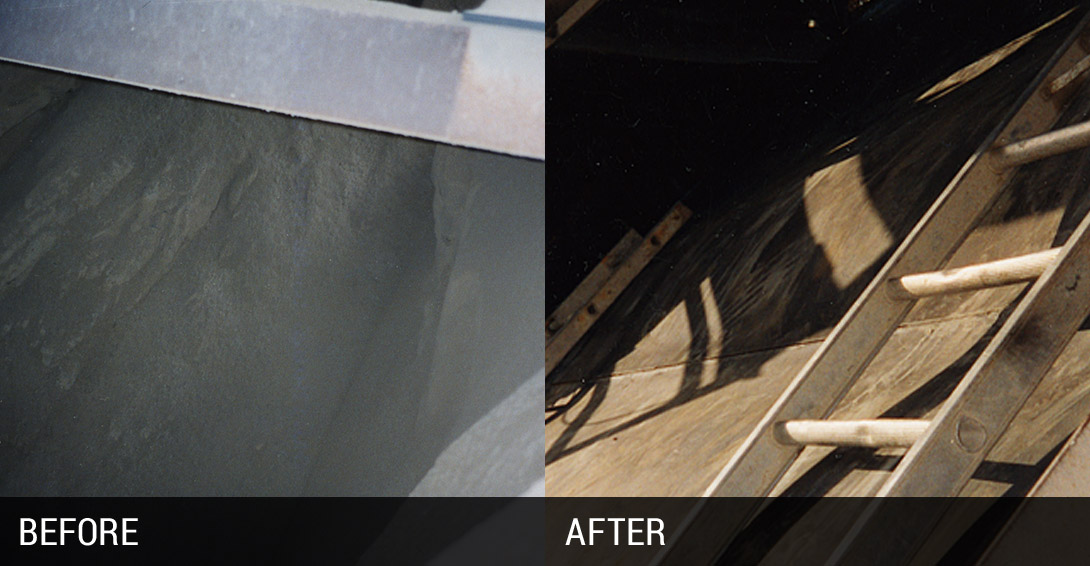 DUST ACCUMULATION
Before: 24 hours run time & After: 5 weeks run time.
DUST CONTROL
Properly fitted double-lip conveyor dust seals, skirting & canoe liners minimize dust & fines.
FLOW CONTROL
Before: Welding required weekly & After: 7 year life on many liners; noise levels dropped dramatically.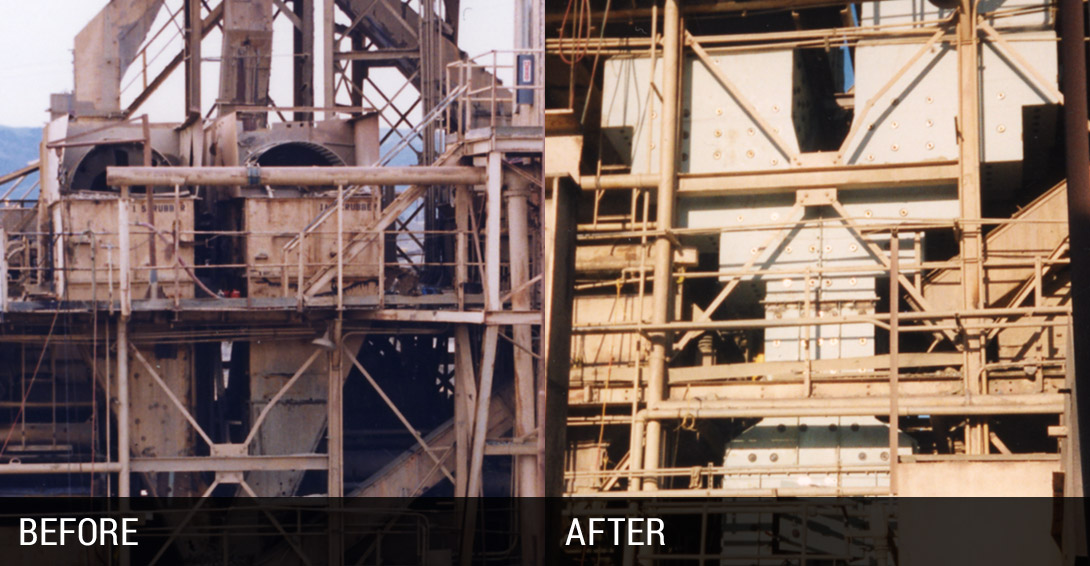 IMPACT SOLUTIONS
Before: Bent floor due to impact & After: Grizzly bars handling 1,200 TPH of minus 5 foot shot rock.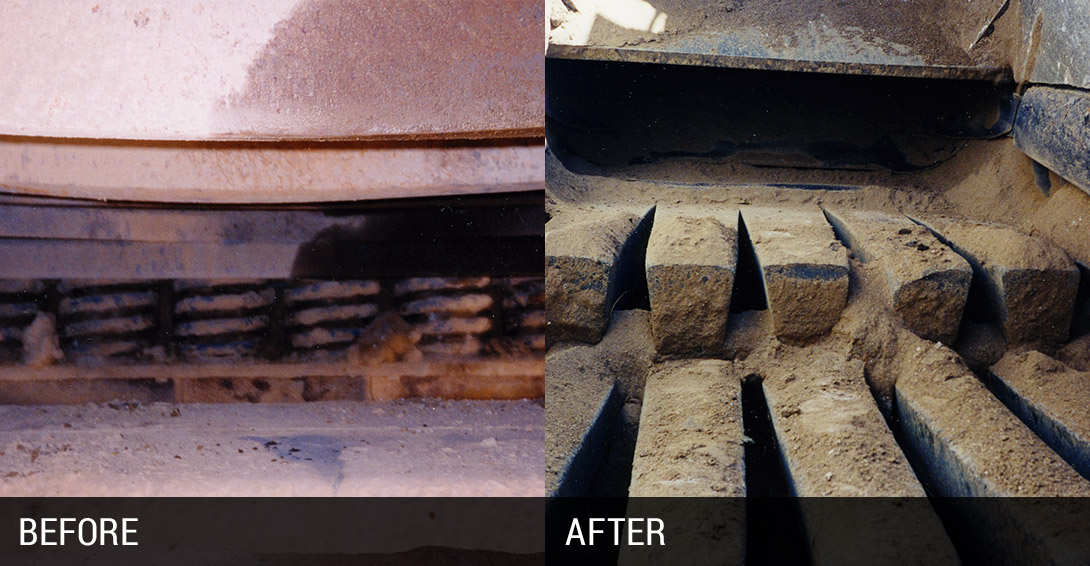 NOISE REDUCTION
Before: 118 Db & After: 92 Db = 800% reduction in noise levels.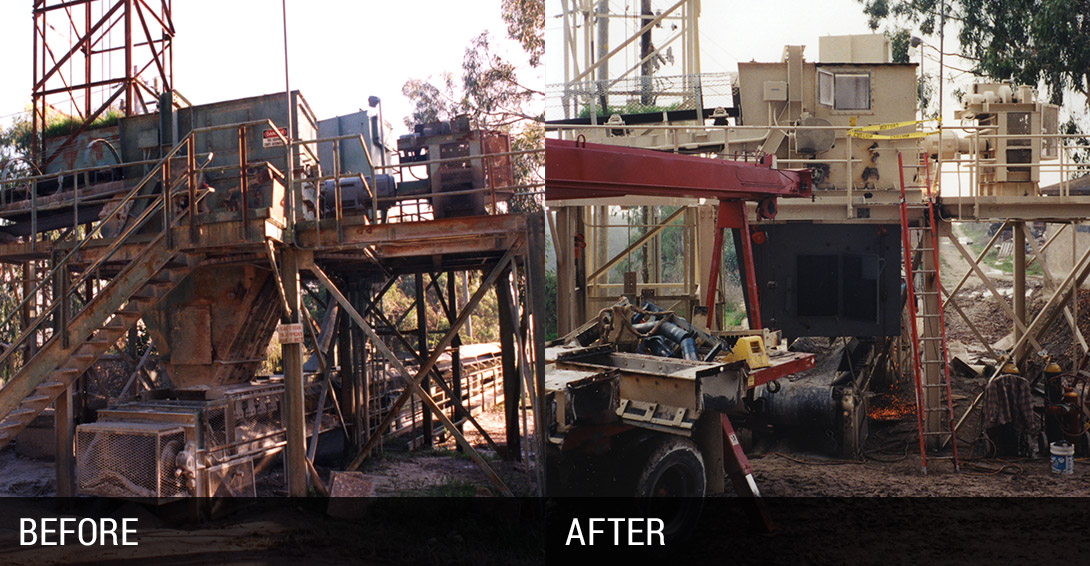 TROMMEL SCREEN PEGGING
Before: Constant maintenance & After: Our screens maximized cost-per-ton targets.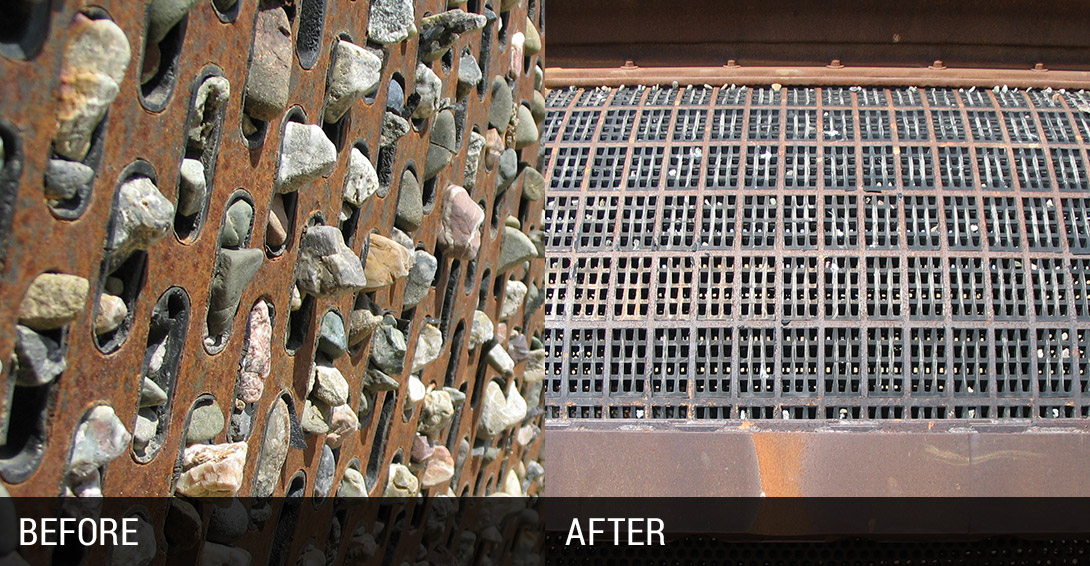 SCREEN PEGGING
Before: Unnecessary man-hours & After: Increased productivity & improved safety with rubber screens.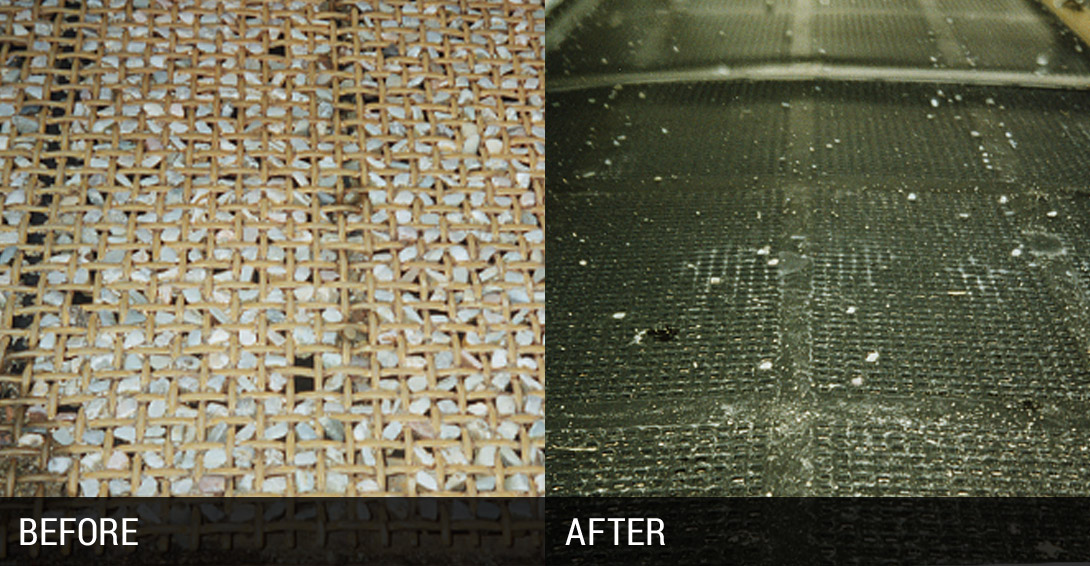 SPILLAGE
Before: Spillage creates dust & unnecessary man-hours & After: Redesigned hopper eliminates spillage.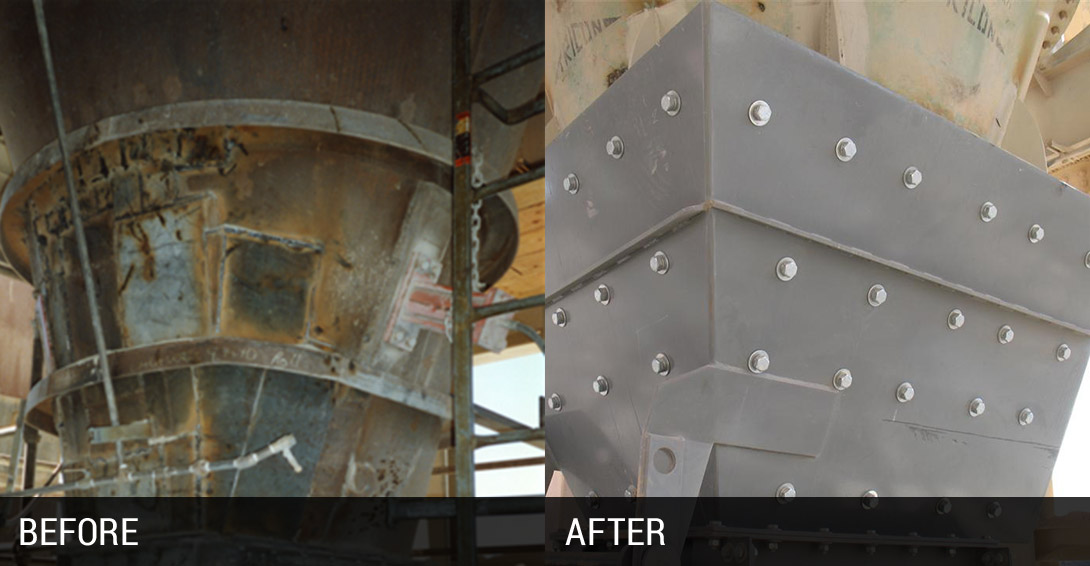 SPILLAGE
Spillage, dust & the man-hours to control it all are essentially eliminated with the new chute design.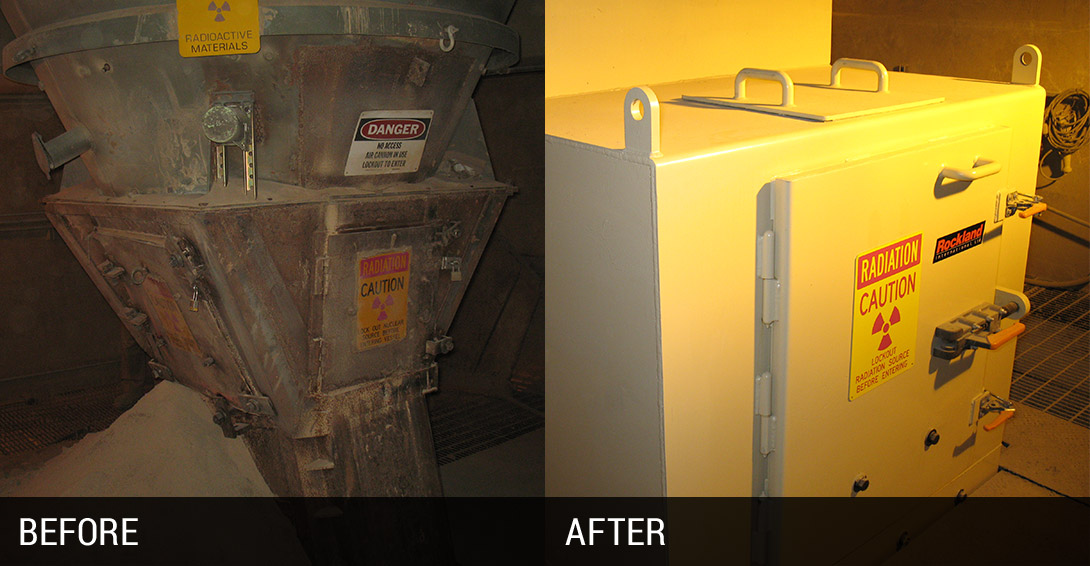 STICKY MATERIAL BUILDUP
Specially formulated anti-stick rubber is used on grizzly bars to prevent material buildup.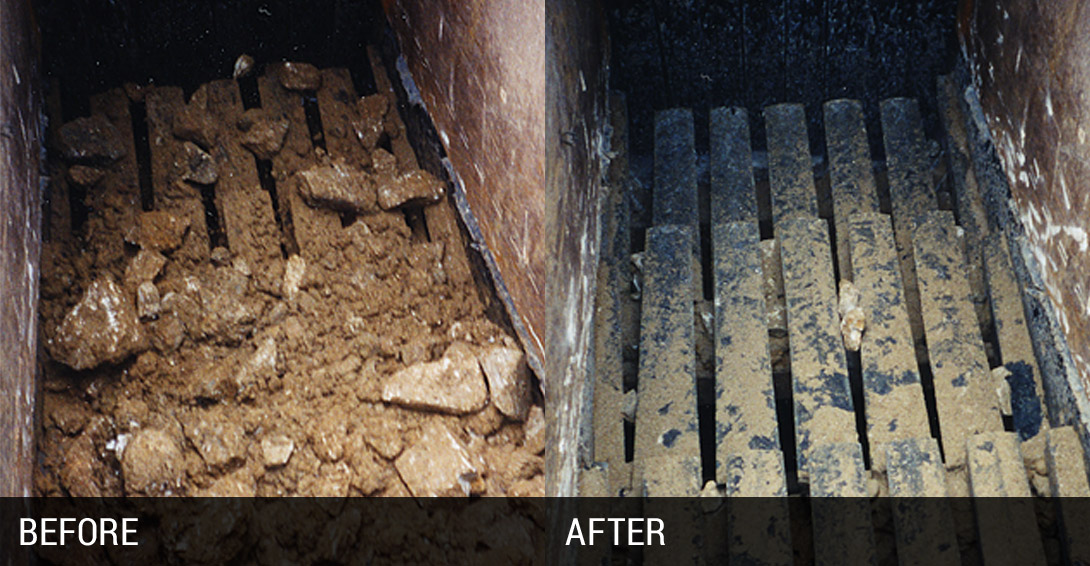 WEAR LIFE
Before: 2″ steel plates wear out in 90 days at best & After: Rubber/ceramic liners going strong after 3 years.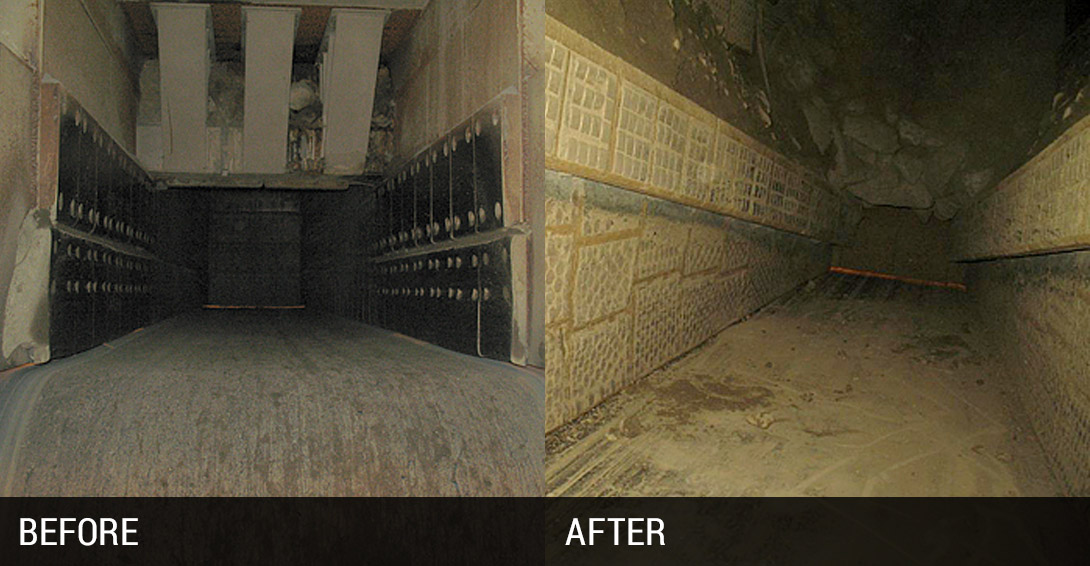 Like what you see? Let our team create a custom solution for you!